Bletsoe Parish Council
Bletsoe Gazette
Bletsoe War Graves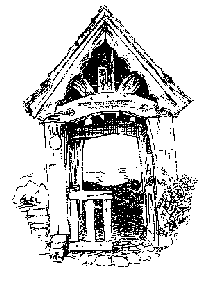 The website of all things Bletsoe!
The Bletsoe Archive is actively collecting pictorial, documentary, factual, and anecdotal material relating to the people, families, events, buildings, and occupations connected with this historic village (in Bedfordshire, England).
So far, several hundred digital images have been amassed, dating from 1570 to the present day, of which a small selection are shown below . These images are presently being catalogued and indexed, the eventual aim being to create a local archive resource, with a duplicate stored in the Bedfordshire County Archive, plus a catalogued and indexed pictorial database to be published on CD-ROM.
We have old and modern images of most properties in the parish and of many of the past inhabitants. Framed or unframed prints of most of these images are available for a small charge to cover the cost of materials and help fund further research.
Meanwhile, we continue to gather pictures and documents. If you have anything relating to Bletsoe, then please contact us at the email address below. It takes only a few minutes to digitally capture items, allowing originals to be immediately returned to their owners. Faded or damaged pictures can be digitally restored, and prints or enlargements provided to contributors free of charge.
Contributors will, if they wish, be acknowledged in the catalogue.
We would welcome contact from anyone whose family have village connections, such as:- Armstrong, Beauford, Beal, Bennett, Bledsoe, Bledso, Brown, Campion, Church, Crane, Cranfield, Curtis, Hipwell, King, Moss, Norman, Parker, Partridge, Pettit, Riseley, Thomas, White, or Young.


| | |
| --- | --- |
| | |
| The Campion family of Bletsoe Castle Farm, 1893. | Bletsoe main street looking south, c1907 |
Bletsoe Mayers with Garland c1900
Suttons Close, church in distance c1910
James Taber Green,
Bletsoe School Master c1892
| | |
| --- | --- |
| | |
| Stoke Mill, Bletsoe c1890 | Lacemaking School, Bletsoe 1914 |
| | |
| --- | --- |
| | |
| Ploughing at Bourne End, Bletsoe c1935 | School fees notice 1879 |
Click here to learn more about the men of Bletsoe who gave their lives in the Great War, and the places where they are buried or commemorated.
We gratefully acknowledge the assistance of Bedfordshire & Luton Archives & Records Service, and a number of private collectors, for providing some of the pictures shown here.
All images Copyright © 2002, Bletsoe Millenium Archive, Edward S Bean, and respective copyright holders. All rights reserved.